Paint Protection Services at Top Shelf II
Paint protection film is a clear and durable film that is applied to your vehicle's painted surfaces. It will shield your vehicle from damage keeping it looking pristine without altering the appearance.
What to know about paint protection film
Clear Bra's or Paint Protection Film's (PFF) typically last from 7-12 years without fading or discoloration. They are so durable that even NASCAR uses it to protect sponsorship graphics on the outside of their cars.
Ceramic coatings and PFF's are both meant to protect your vehicle's paint, however they offer different levels of protection and lifespans. PPF's with last a little longer and provide a higher level of protection as well. It is recommended to do both for maximum protection.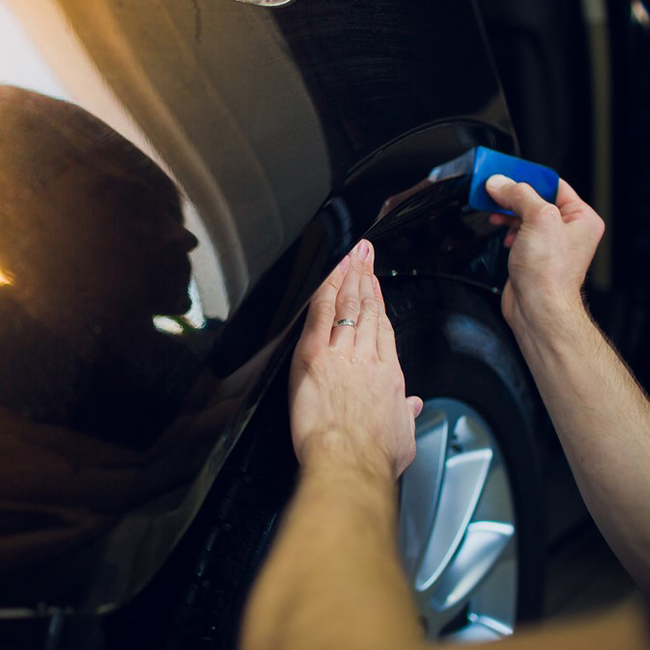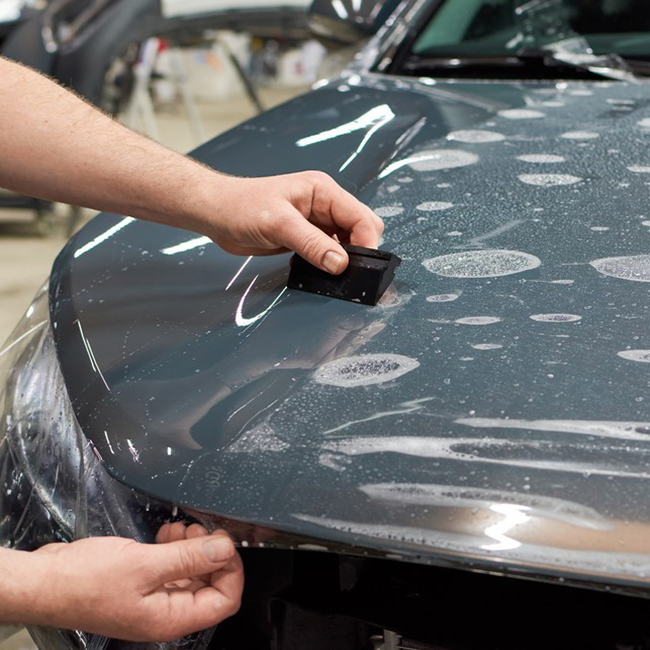 Call us today for a free quote from our experts at Top Shelf II
Choose Top Shelf II for all of your vehicle paint protection needs! We only use the highest of quality PFF's and ceramic coatings to ensure your vehicle staying looking in tip top shape for a long time. We believe our products and services provide immense value and protections for our customers and their vehicles. Top Shelf II offers the following pain protection films: CeramicPro Kavaca, PremiumShield SH+ and NexGen, SunTek Ultra, and STEK DynoShield.
Benefits of Clear Bra Paint Protector
Prevents potential scratches, chips, and other impact damages from rocks or road debris
Prevent corrosion on internal metals
Easier and less frequent maintenance
Ability to self-heal and maintain a swirl-free finish
Stain-resistant
Protection from UV rays, weather conditions, road salt and brine, tree sap, bird droppings, etc…
Preserve factory painted surfaces to preserve value on high end, luxury vehicles
· Partial Frond-End Coverage ·
Partial Hood
Partial Fenders
Full Front Bumper
Mirrors
· Full Front-End Coverage ·
Full Hood
Full Fenders
Full Front Bumper
Mirrors
· Track Pack ·
Full Hood
Full Fenders
Full Front Bumper
Mirrors, A-Pillars, Roof Edge
Rocker Panels
· Full Vehicle Protection Wrap ·
Full Hood, Roof, and Trunk
Full Fenders and Quarters
Full Front and Rear Bumper
Full Doors and Rocker Panels
Mirrors and A-Pillars